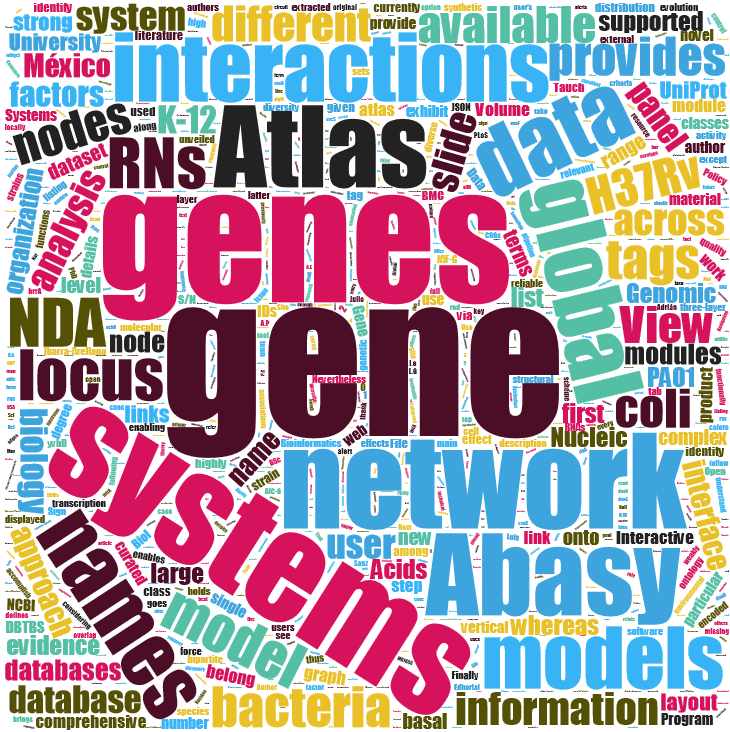 Our lab aims to develop novel techniques and methods to contribute to unveil the system-level principles governing the organization and evolution of large-scale biological circuitry. Studies in our lab range from the reconstruction and analysis of complex biological networks to comparative analyses of subsystems across different organisms, and from methods to naturally identify functional modules and other system-level components in gene circuitry to the large-scale massive prediction of molecular interactions from high-throughput data.
The long-term aim is to unveil evolutionary and system principles governing complex biological networks and to use this knowledge to develop novel strategies in synthetic biology. To accomplish our objectives, we integrate high-throughput data and different databases combining knowledge from molecular biology, graph theory, computer science, statistics, mathematics and artificial intelligence.
Regarding teaching, our group is responsible for the curricula and teaching of courses in computer science ("Programming Principles" and "Scientific Computing"). This also include courses in systems biology, and a workshop on this area having a teaching/research approach in the frontier of biological sciences. These courses are taught in the Undergraduate Program in Genomic Sciences. We also teach graduate level courses on the same areas for the Graduate Program in Biomedical Sciences.
Featured Publications
ALL